Posted on June 19, 2012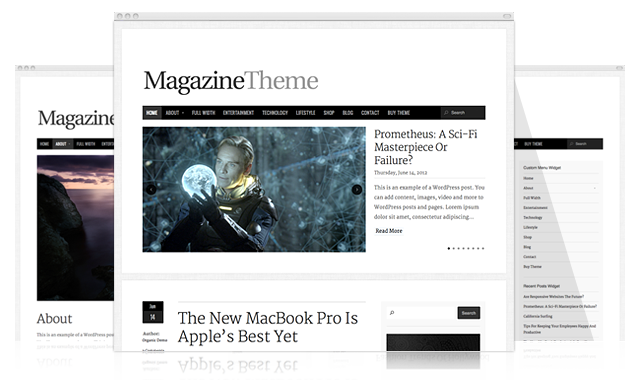 The Magazine Theme has been rebuilt from the ground up. It now features a fully responsive framework, the new WordPress 3.4 custom header and background, WooCommerce shop compatibility, Ajax loading content, HTML5 and CSS3 transitions, color change options and much more. With simple, but powerful customization options, the theme can be changed to match your brand with ease. It's the only Magazine Theme you will need.
So you want to see the theme in action? Check out the demo and scale your browser window to watch the fully responsive layout take effect. If you're interested in having the new Magazine Theme automatically installed on the latest version of WordPress with our premium cloud hosting service, check out our Instant Setup form.
For a full list of upgrades, check out the features below: