Structure Theme Updates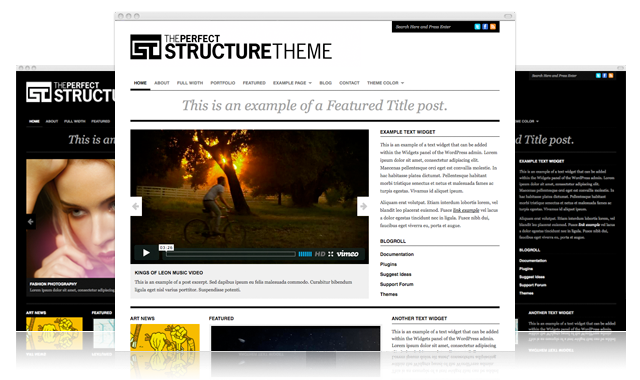 Organic Themes has updated our popular Structure Theme with new features. Version 2.1 includes a new featured content slider — capable of displaying images or video. Video can be added to the slider by pasting the embed code within the Featured Video field of the post editor. In addition, there are new portfolio page templates, video display functionality was added to the home page blog and category pages and minor style updates were made to the theme.
In addition to the updated premium version of the Structure Theme, we have updated the free version of the theme for the first time in over a year. The free version now includes WordPress 3.0 features such as the custom header, background editor, menu management, featured image support and more. With the latest updates to the free version of the Structure Theme, it is sure to remain one of the best free WordPress themes available!